2nd Annual Blue Origin Student Payload Competition
Current phase: Finalist Team Announced! Congratulations to the finalist Team MiFiRE on being selected to represent the MIT Portugal Program in space!
Competition Background
MIT Portugal is going BACK TO SPACE! The MIT Portugal NanoLab Student Payload Competition was launched in January 2020 for Portuguese university students. We've partnered with Blue Origin to include a nano-experiment on the New Shepard (launch date TBD).
Competition Rules:
Nano-experiments must be 10.16 x 10.16 x 20.32 cm with a total mass of less than 0.5 kg
No leakage
Minimal electromagnetic output
No stored energy
No hazardous chemicals or biohazards
Liquids under 5 mL
All applications materials must be in ENGLISH only
Application Files:
| | |
| --- | --- |
| Competition Announcement in Portugal | Jan 21, 2020 |
| First Round Entry Form & Proposals Due | Feb 21, 2020 |
| Second round team selections announced | March 9, 2020 |
| Second round due (with MIT team members input) | April 23, 2020 |
| Finalist Team Announced | May 4, 2020 |
| Initial Payload Data Packages Due from finalist team | L-5mo (July 1) |
| Interface Control Document drafted | L-4mo (Aug 1) |
| Final Payload Data Packages Due  | L-3mo (Sept 1) |
| Final Hardware due | L-1mo (Nov 1) |
| Flight (L – 0) | Flight (L-0) |
A special thanks to Blue Origin for this exciting opportunity!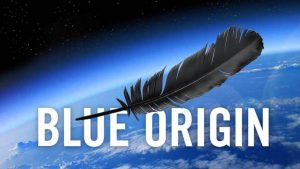 "The payload competition was the ticket to our first adventure into space. If you have an idea, this is a spectacular opportunity to put it into practice and send it up there, representing MIT Portugal in the process. For me, it was both hard work and a dream come true!"
"This was a great opportunity to get a taste of what it means to work on projects that involve academia, industrial partners and outreach/communications teams. Additionally, it is a multidisciplinary cooperative effort between international students. In my opinion, these are more than enough reasons for students to apply, even just for the personal growth. The opportunity to work with a partner across the ocean on a very interesting project and see to it materialize on the launch date was amazing and something I will always cherish!"