AIR Centre Networking Fridays with MPP Directors
Zita Martins, MPP National Co-Director, and Dava Newman MPP Director at MIT, were invited to talk about MPP strategic areas ( Earth Systems: Oceans; Space; Climate Change) at Air Centre Net Fridays.

Networking Fridays are a series of online networking meetings, promoted by AIRCentre, that take place every Friday, from 1pm to 2 pm UTC, which bring together researchers, technology innovators, representatives of multilateral organizations, government officials, and social entrepreneurs to present and discuss with the audience their current work. 
On November 6th, Zita Martins, discussed the origin of life in the solar system and the various space missions in search of extraterrestrial life.
| Recording is not available but you can watch Zita's TEDTalk  here and visit her press page.  |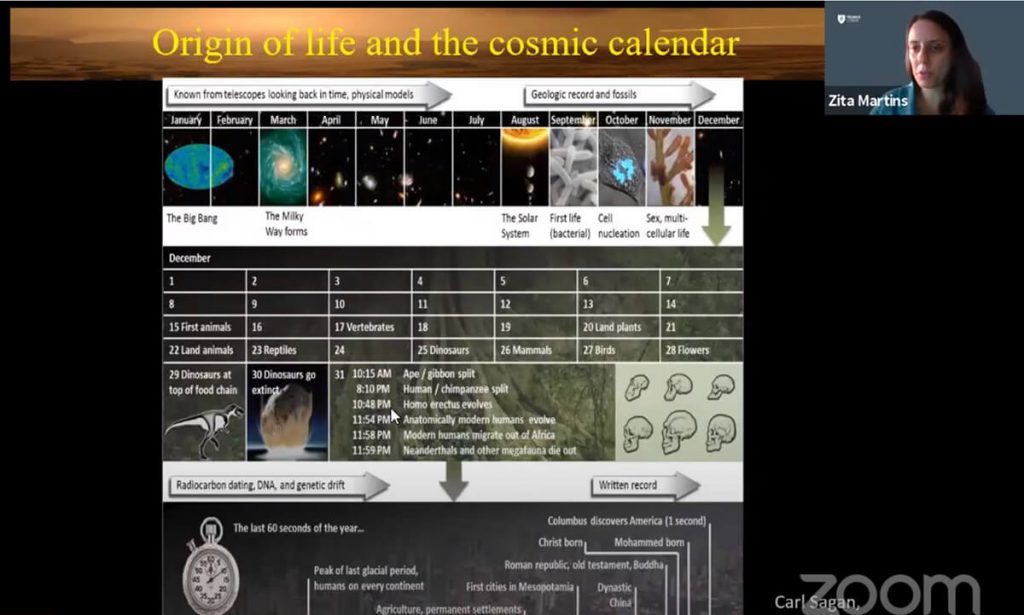 On November 13th, our MPP Director at MIT, Dava Newman, presented on Physics-informed GANs for coastal flood visualization, which aims to help planning climate resilience.
She told us more about generative adversarial networks for coastal flood visualization along with her students, from MIT Portugal FDL Earth Intelligence Engine team, Björn Lütjens, Brandon Leshchinskiy, Christian Requena-Mesa, Farrukh Chishtie, Natalia Díaz-Rodriguez, Océane Boulais, Aaron Piña, Alexander Lavin, Yarin Gal, Chedy Raïssi..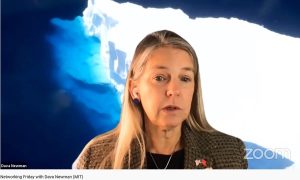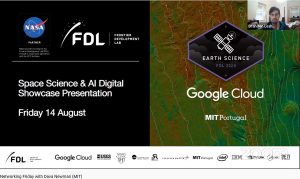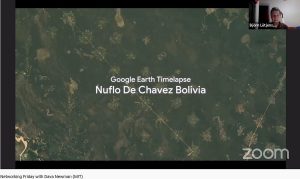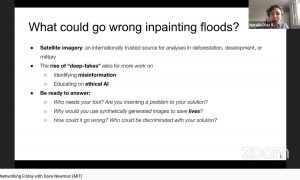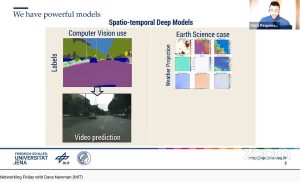 As climate change increases the intensity of natural disasters, society needs better tools for adaptation. The Earth Intelligence Engine team has produced satellite images of future coastal floods: physics-informed, photorealistic images that look like real satellite imagery. The proposed visualizations will enable a variety of stakeholders in climate resilience planning and disaster preparedness to communicate flood risks to decision-makers.
Relevant links: 
   – Demo: http://trillium.tech/eie
   – Preprint: https://arxiv.org/pdf/2010.08103.pdf