Minister Manuel Heitor and MIT Portugal delegation visits MIT
On December 1st and 2nd the Portuguese Minister of Science, Technology and Higher Education, Manuel Heitor, visited the Massachusetts Institute of Technology (MIT) to discuss the results achieved under the MIT Portugal Program (MPP) and to reinforce the continuity of this scientific and technological cooperation between Portugal and the US (MIT).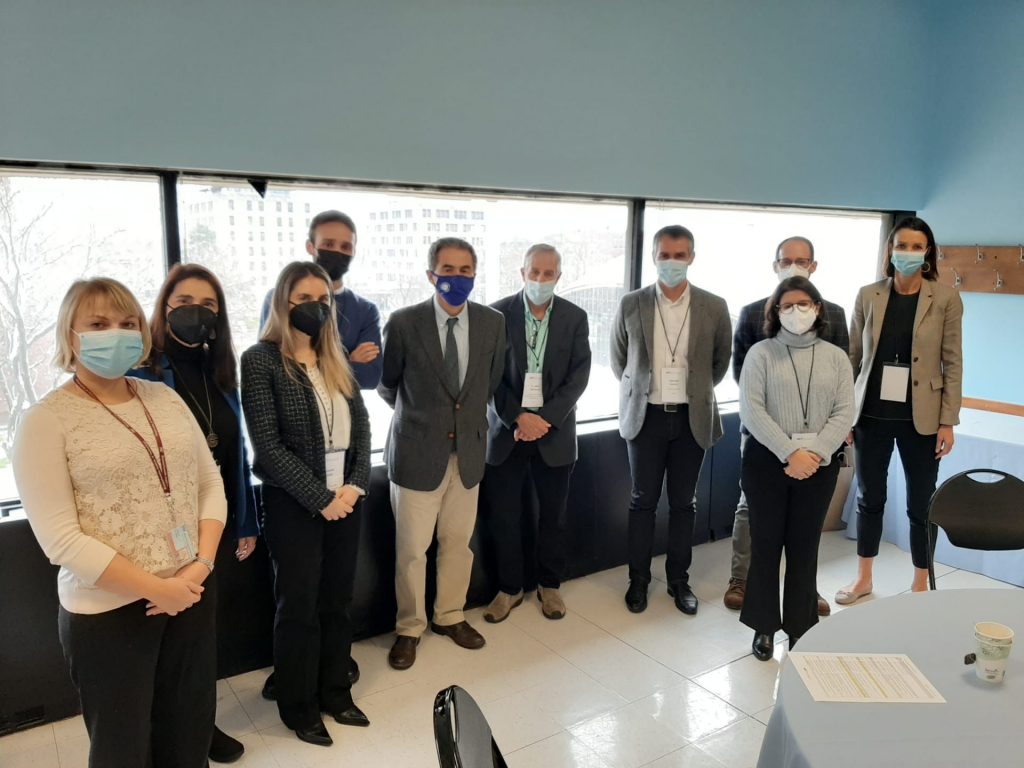 Manuel Heitor was accompanied by a Portuguese Delegation which included the MPP Coordination Office; and companies and institutions involved in MPP projects, namely: André Guerra – CeiiA; Inês Castelão – Colab + Atlantic; and Eduardo Pereira from UMinho. During the two-day visit, the Portuguese delegation met with John Hansman and Doug Hart, MPP Co-directors at MIT; Richard Lester, associate provost at MIT and Dava Newman, Director Media Lab. The Minister also gathers with the MIT researchers from the MPP Seed and Flagships projects for a working session on the project's research progress.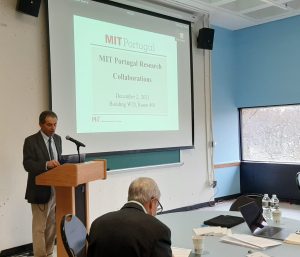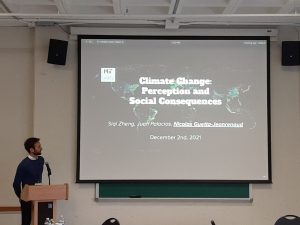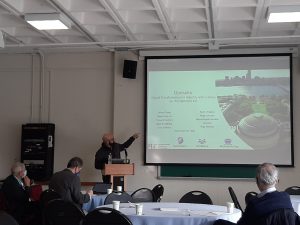 SEED PRESENTATIONS
Producing Methanol as a Sustainable fuel by Coupling CO2 Capture and Hydrogenation
Yang Shao-Horn, JR East Professor of Engineering
A Cross-Cultural Evaluation of the Quality of Urban Spaces to Support the Mobility and Quality of Life of Aging Populations
Lisa D'Ambrosio, Research Scientist Center for Transport and Logistics

Data-Driven Discovery of Complex Material Responses for Digital Manufacturing
Gareth H. McKinley, Professor of Mechanical Engineering

Planning and Optimization Investments Against Carbon Constraint
Marija Ilic, Senior Research Scientist LIDS
Unlocking Digital Manufacturing at Scale with Cost-Design Analysis Tools and Flexible Organizational Practices
John Hart, Professor of Mechanical Engineering
Inverse design and Modeling of Plasma-Assisted CO2-conversion Technologies (IMPACT)
Carmen Guerra-Garcia, Assistant Professor of Aeronautics and Astronautics
Intelligent Observing and Multiscale Modeling for Ocean Exploration and Sustainable Utilization
Pierre F. J Lermusiaux, Nam Pyo Suh Professor Mechanical Engineering
Student Based Collaboration on Environmental Monitoring Flight Systems
John Hansman, T. Wilson Professor of Aeronautics & Astronautics, Co-Director MIT Portugal Program
Intelligent Seaweed Farming Management System based on Microbione Data
Stefanie Mueller, Associate Professor Electrical Engineering and Computer Science
Cold-Water Corals: Exploring Chromium Isotopes as Archives of Intermediate Water Oxygenation
Edward A Boyle, Professor of Ocean Geochemistry
Electromagnetically Levitated Modular Inertial Harvesters of Wave Energy
Paul D. Sclavounos, Professor Mechanical Engineering and Naval Architecture
Analyzing the Changing Nature of Extreme Solar and Wind Energy Resource Shortage Events and the Consequences For Climate Change Mitigation
Shannon Hwang,  Electrical Engineering and Computer Science, Micah S Ziegler, IDSS  (team of Jessika Trancik)
Climate Change: Beliefs and Social Consequences in Portugal
Nicolas Guetta-Jeanrenaud, Postdoctoral associate (team of Siqi Zheng)
Integrating in-situ chemomechanics and data analytics towards new Li-ion battery design guidelines
Michela Geri, Graduate student (team of C.Cem Tasan)
System of Systems Concept for Effective Oceans to Near Space Observation
Maha Haji, PhD, Assistant Professor of Mechanical and Systems Engineering; Faculty Fellow, Atkinson Center for a Sustainable Future (team of Dan Hastings)
FLAGSHIP PRESENTATIONS
SNOB-5G: Scalable Network Backhauling for 5G
Muriel Medard, Cecil H. Green Professor of Electrical Engineering and Computer Science
NEWSAT
Luis Fernando Velasquez-Garcia, Principal Research Scientist Microsystems Technology Laboratories
Transformer 4.0: Digital Revolution of Power Transform
Donna Rhodes, Principal Research Scientist Sociotechnical Systems Research Center
Aeros Constellation
Cadence Brea Payne and Alvin Harvey, Postdoctoral candidates Aeronautics and Astronautics
Operator: Digital Transformation in Industry with a Focus on the Operator 4.0
Brian Anthony, Associate Principal Research Scientist MIT Institute of Medical Engineering and Science
C-Tech: Climate Drive Technologies for Low Carbon Cities
Christoph Reinhart, Professor Department of Architecture
K2D: Knowledge and Data from the Deep to Space
John J. Leonard, Samuel C. Collins Professor of Mechanical and Ocean Engineering