155 participants attended the MPP session on how to apply for the 2022 MPP-FCT PhD Call
To inform candidates on How to apply for the 2022 MPP-FCT PhD Call, MPP promoted 7 sessions in different Portuguese Universities, and 1 session in a remote format to allow students from other universities or studying abroad to join. A total of 155 people attended these sessions (85 in on-site events and 70 in the remote session).
From March 2 to March 11, MPP visited different Universities and Schools (University of Minho, Faculty of Engineering of University of Porto, Faculty of Sciences of University of Porto, University of Aveiro, Faculty of Sciences and Technology of University of Coimbra, NOVA School of Science and Technology, and Instituto Superior Técnico of University of Lisbon), aiming at better informing putative candidates of the call's requirements and of opportunities to conduct a PhD in one of the strategic areas of MPP2030. 
Ana Mena, Education and Innovation Coordinator, started these sessions by explaining the application process and the main requirements to submit a successful application. In attendance we also had the MPP National Directors, Pedro Arezes and Zita Martins, and the MPP Portuguese Area Leaders (Miguel Nóbrega (Digital Transformation in Manufacturing); Ana Camanho (Data Science); Alexandra Moutinho (Earth Systems: Ocean to Near Space) that helped answer specific questions related with their research area.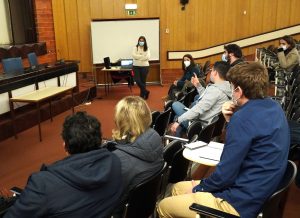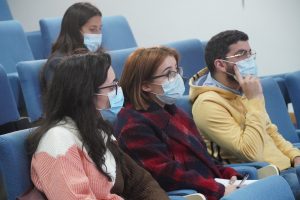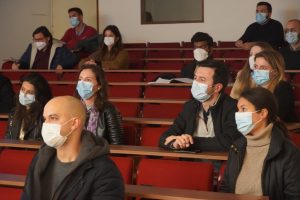 The MPP2030-FCT Research grants for doctorates are intended to finance the carrying out of research activities leading to obtaining the academic Doctor degree in Portuguese universities. The research activities must be in the strategic research areas of MIT Portugal: Climate Sciences and Climates Change; Earth Systems: from Oceans to near Space; Digital Transformation in Manufacturing; Sustainable Cities and in Data Science (applied to one of the previous areas).
The Call is Open until April 11th. For more information about the call please visit the website page 2022 MPP2030-FCT Call for PhD Grants