Dava Newman and Paulo Ferrão were nominated as new members of the MIT Portugal Program Governing Committee (PGC)
The MIT Portugal Program (MPP) is pleased to announce Dava Newman and Paulo Ferrão as the new respectable members of the MIT Portugal Governing Committee (PGC). These nominations are the result of a discussion between the Direction of the Program, Fundação para a Ciência e a Tecnologia (FCT), and MIT administration regarding the expansion of the PGC from 5 to 7 members taking into account the background and experience of the new members.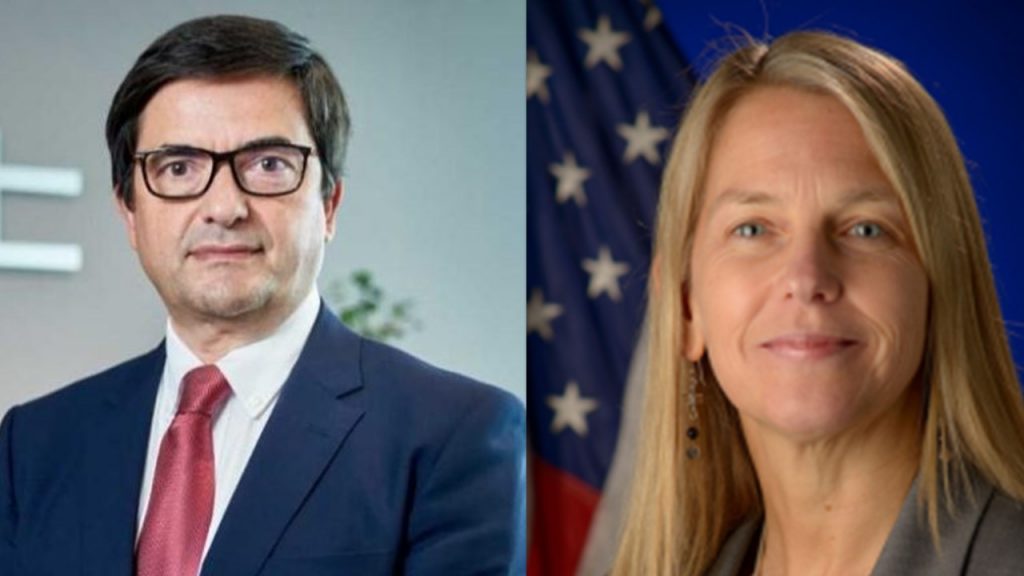 |Photo Acknowledgement: Paulo Ferrão, COST website; Dava Newman, Nasa | 
For the MPP Directors, much of the position that MPP holds today is due to the remarkably positive and intelligent leadership of these two persons. "Their addition to the committee will help to create a more fruitful and active program, contributing to leveraging science and technology in Portugal. We are very happy to have them on board", they added.
Paulo Ferrão was appointed by FCT as a representative from Portuguese participating entities. Currently, he is a Full Professor at Instituto Superior Técnico (Department of Mechanical Engineering – DEM) and co-founder of IN+ Centre for Innovation, Technology and Policy Research. He is a board member of the EUREKA Association and a former President of the COST association. He was president of FCT from 2016 to 2019 and director of the MIT Portugal Program from 2006-2016. He is also a member of the "Environmental Advisory Committee" at Rolls-Royce.
Dava Newman was determined by MIT as representative of MIT's senior administration. She is Director at MIT Media Lab; Apollo Program Professor of Astronautics in MIT's Department of Aeronautics and Astronautics, and a faculty member in the Harvard-MIT Program in Health Sciences and Technology. She has served as director of the MIT Portugal Program from 2011 to 2015, and from 2017 until june 2021.
They will join Prof. José Paulo Esperança, PGC chair and Vice-President of FCT; to the representative members of MIT's senior administration: Richard K. Lester, MIT Associate Provost for International Activities and Maria Zuber, Vice President for Research at MIT; to the Representative of the Portuguese participating entities, António M. Cunha, President of Norte Portugal Regional Coordination and Development Commission, and also to the Portuguese Industry Representative, Isabel Furtado, CEO of TMG Automotive.
The PGC meets annually and is responsible for policy oversight with respect to overall objectives and approves the annual plan, and budget allocation for the proposed activities. The new PGC Committee is expected to meet in March of 2022.
—————————————————————————-
News in PT: 
FCT – MIT Portugal nomeou dois novos membros para o Program Governing Committee