MPP Flagship projects met to present the latest results obtained in 2022
This week, Monday, 5th December, our 7 flagship projects met at Instituto Pedro Nunes (IPN) – Coimbra for the last follow-up meeting of the year. This was a very important meeting since the projects are reaching their mature stage (ending next year). For this meeting, we had the Portuguese representative of the consortium and the representative from the MIT side sharing the project status. 
From Operator 4.0 we had Eva Rodrigues (Zenithwings), Duarte Folgado (Fraunhofer) and Praneeth Namburi (MIT). André Duarte (Ubiwhere) and Alejandro Cohen (MIT) presented the SNOB -5G, and Nuno Alpalhão (Nova IMS, UNL) and Christopher Reinhart (MIT) the C-Tech project. Transformer 4.0 was introduced by Cristiano Coutinho (EFACEC) and Joana Cardoso (MIT), and the NewSat by Gustavo Dias (Stratosphere) and Luis Velásquez-García (MIT). Hélder Silva (Edisoft) and Kerri Cahoy (MIT) led the AEROS Constellation status presentation, and the last project was introduced by João Mota Faria (DSTelecom) and John Leonard (MIT).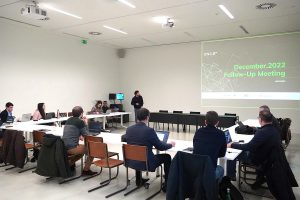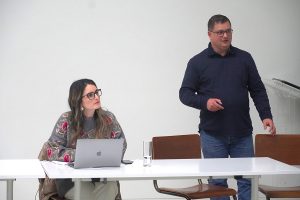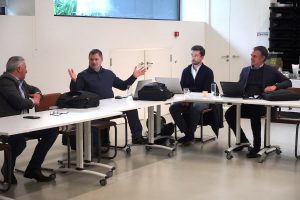 All project teams presented the main results, outputs, and future steps of the projects. They enhanced the collaborative work of the projects, including weekly consortium meetings, involvement of PT students, involvement in MPP events (summer school, annual conference and other activities) but also the obstacles that they are currently facing due to the current social context which add further constraints on the supply chain.  
In order to help with the success of the projects, because some projects are running late, in the coming months, the MPP Coordination office will promote a meeting with ANI to get answers for the full success of the work plan.
More details about the MPP projects here!