MPP celebrates the International Day of Women and Girls in Science
Today, February 11th, we celebrate the International Day of Women and Girls in Science.
The International Day of Women and Girls in Science was implemented by UNESCO and UN-Women in December 2015 to recognize the critical role women and girls play in science and technology.
The MIT Portugal Program joins this celebration by recognizing our inspiring MPP Women tackling global challenges through their work. 
Meet some of our female scientists, their stories and messages for a future in science and engineering.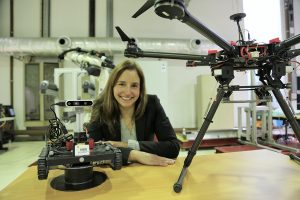 Alexandra Moutinho, MPP Lead Faculty of Earth Systems: Oceans to near Space, Professor at Técnico, Lisbon
"When I was a kid, I dreamed being a ballerina and a professor when I'd grew up. Later, when I finished college, I wanted to be an engineer. I chose mechanical engineering as my university degree because it was the broadest engineering of them all, with mechanics, electronics and computer science contents. Today, I am a Mechanical, Aerospace and Naval engineering professor, doing research on mobile robots and their applications. I failed the ballerina dream, but I get to put my robots to dance instead!"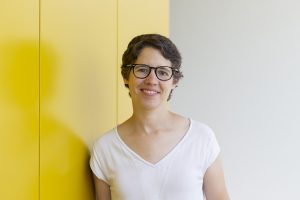 Ana Correia Barros, researcher of the MPP Flagship Project Operator 4.0; and Head of Human Centred Design, Fraunhofer Portugal AICOS
"As a design researcher, I've always been interested in understanding how users appropriate and create technology as a means to help professional designers to create more inclusive products. I've tried to remain faithful to this line of inquiry and today I lead the human-centred design team at Fraunhofer Portugal AICOS, a research centre on digital technology, where a multidisciplinary group of designers, engineers and clinical researchers seek to co-create meaningful technology by involving users in the entire design process."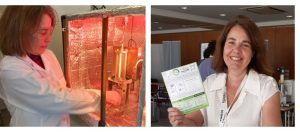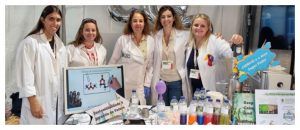 Ana Nunes, PI of  MPP Exploratory Project; (Ionic liquids and porous structures for CO2 valorization) Researcher at LAQV-REQUIMTE/FCT-UNL.
"My chemical engineering background and willingness for innovation led me to make scientific research in the area of green chemistry. Science is the key driver for change, it allows us to explore different and better ways of doing things, contributing towards sustainable development and improving people's lives."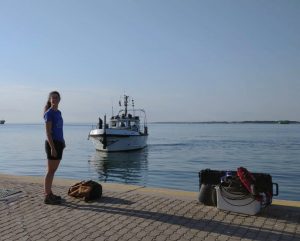 Beatriz Biguino, MPP PhD Candidate, Faculty of Sciences of the University of Lisbon
"What does science give us if not the ability to change the world? That is what motivates me in my work, to think that I can play a useful role in building a sustainable planet. As a woman scientist, I am encouraged by all those who in the past changed the world for us to now have an active presence in this field. I believe that is what has allowed me to experience, so far, a career not hampered by gender. But I am aware that there is still a long way to go to achieve equality and that it depends on everyone. So, I launch the challenge, why not want to change the world twice and also become a woman in science?"
Cadence Payne, PhD Candidate, MIT Dept. Aeronautics and Astronautics, MPP Poster session winner in Earth Systems: Oceans to Near Space category (MPP Flagship Project AEROS)
"Our Earth and our lives on it are some of the most precious things we have, and it's an honor that my work as an engineer and scientist allows me to help sustain them both. It's an even larger honor to help pave the paths and create the space for more women to feel comfortable following suit. Gender inequality is not for lack of passion, it's for lack of access, and we've all got a roll to play in closing that gap."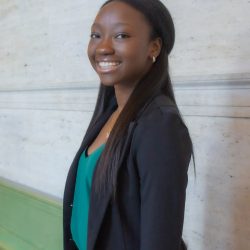 Leilah Y.K. Sory, graduate student at the MIT Department of Architecture, MPP Poster session winner in Sustainable Cities (MPP Seed Project "Physics–based estimation of embodied energy and carbon in structural systems of urban building stocks")
"One message I want to share today is for all women and girls determined to contribute to science to 1) believe in collaboration instead of competition and 2) strive to lift each other through mentorship. In my experience as a researcher, I have been influenced by outstanding women leaders, mentors and collaborators, and I know how important their support has been for my growth — spreading this message will hopefully open opportunities for many bright young girls and women who want to engage in scientific research.​"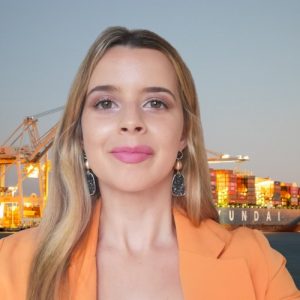 Rita Pombo, MPP PhD candidate, University of Aveiro
From laying the first foundations of modern programming to unravelling the structure of DNA or even designing instruments for nautical navigation, women have been leaders all along. For my part, I can say that my interests and curiosity soon leaned toward the sciences as opposed to the liberal arts, so I never avoided advanced math-, science- or engineering-related courses. Now, being a Civil Engineer and having entered the maritime industry as part of my PhD (both male-dominated sectors), I can state that the pathway has not always been calm waters. Yet, I believe that we are responsible for building our momentum; i.e., we should be doing a little more of the things that move us forward and a little less of the things that hold us back.
Therefore, my only advice to every woman or girl who wants to pursue a career in science is to break the glass ceiling and seize the opportunity. If it is her will, she should not waste her talent or hesitate. She should move steadily towards making her vision a reality. Part of discovering purpose in our lives is finding a job that aligns with our interests and what is important to us. Whether looking for her dream job, thinking of switching careers or not sure where to start, she should persevere and do not doubt her ability and what she can achieve with the right focus. -> Find the right mentors, surround yourself with inspirational people, and do not let anyone discourage you.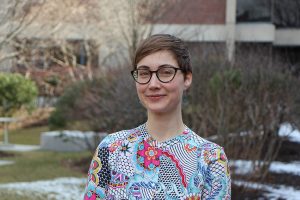 Sara Matias, MPP Alumna, postdoctoral fellow at Harvard University
"A scientific career challenges us all the time: the good challenges come from our scientific and engineering questions, from our curiosity and drive to solve previously unsolvable problems, from the desire to help our students thrive and marvel at the World. The unpleasant challenges come from a very traditional (thus hierarchical and patriarchal) structure, outdated incentives and proxies used to define a "good and dedicated scientist". My drive comes from the belief that my endeavors should not be cut short by other people's limited imagination or vision. No one else knows what my limits are, what I can or cannot do, or where I want to go next. I feel there are many roadblocks for women, especially mothers, who have other very serious commitments in their lives besides their scientific careers. We need to show the World how those other components of our lives bring value to our perspectives, motivation, and long-term goals as scientists. They're not a liability: they are an asset!"
Stefanie Mueller, MIT PI of MPP Seed Project; TIBCO Career Development Associate Professor MIT EECS, joint with MIT MechE Head of the HCI Engineering Group at MIT CSAIL
"It's such an empowering feeling to explore a topic that nobody has looked into before and then come out on the other side with new insights that also spark that curiosity in others."
Thank you for inspiring future generations and honoring the legacy of great women that changed the scientific world.