2020 Annual Conference
Research and Reflection
Amid Adversity
October 15th
2020 Annual Conference – About
October 15, 2020
Pavilhão do Conhecimento
Ciência Viva- Lisboa
Join the MIT Portugal Partnership 2030 (MPP2030) for our annual conference at Pavilion of Knowlege – Ciência Viva Science Centre – Lisbon. This year's conference title is: "Research and Reflection Amid Adversity."
The 2020 MIT Portugal Annual Conference seeks to explore and debate the importance of research in the context of adversity. The year 2020 is a true testament of how unpredictable circumstances such as the COVID-19 pandemic have the potential to not only stimulate the development of academic and industry research but to push it to new boundaries.
The 2020 edition of the annual conference will have a hybrid structure, with a smaller physical presence of the Portuguese community and the remote participation of the MIT community.
The conference will feature world-renowned speakers with sessions related to MPP's four research areas; the participation of the flagship companies with the projects awarded; live demonstrations about ocean and space; the winning teams of the Blue Origin Student Payload Competition; and a digital poster session. 
Our goal for the MPP2030 Conference is to gather a group of experts from Portugal and MIT whose work connects to our research areas and involve those participants more deeply in our international partnership to build a thriving MPP community.
| Conference attendees must pre-register in advance to guarantee access to the conference. Due to COVID-19 on-site attendees can only be confirmed later. |
Pre-Conference Online Sessions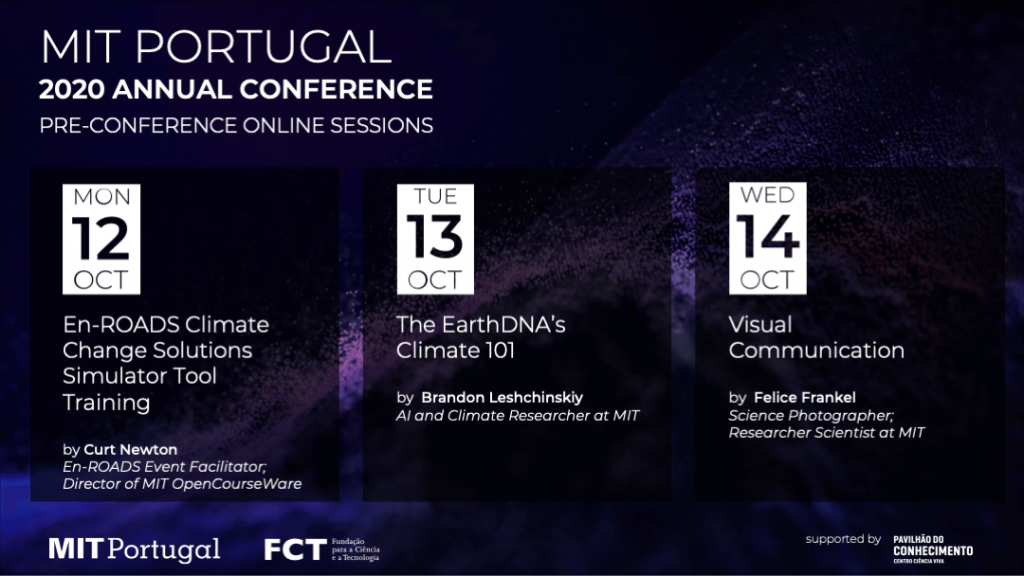 On the three days that precede the conference we will host specialized sessions led by renowned experts in their fields about climate science and science communication.
–  October 12 | 2:30pm (PT), 09:30am (ET) > En-ROADS Climate Change Solutions Simulator Tool Training 
–  October 13 | 2:30pm (PT), 09:30am (ET) > The EarthDNA's Climate 101 
–  October 14 | 2:30pm (PT), 09:30am (ET) > Visual Communication

If you missed the 2020 MIT Portugal Annual Conference please watch the conference wrap-up here!
Conference Chairs
Dava Newman
Doug Hart
Pedro Arezes
Zita Martins
Organizing Committee
Alexandre Ferreira da Silva
Catarina Silva
Joana Soares
Leah Lovgren
Raina K. Puels
Support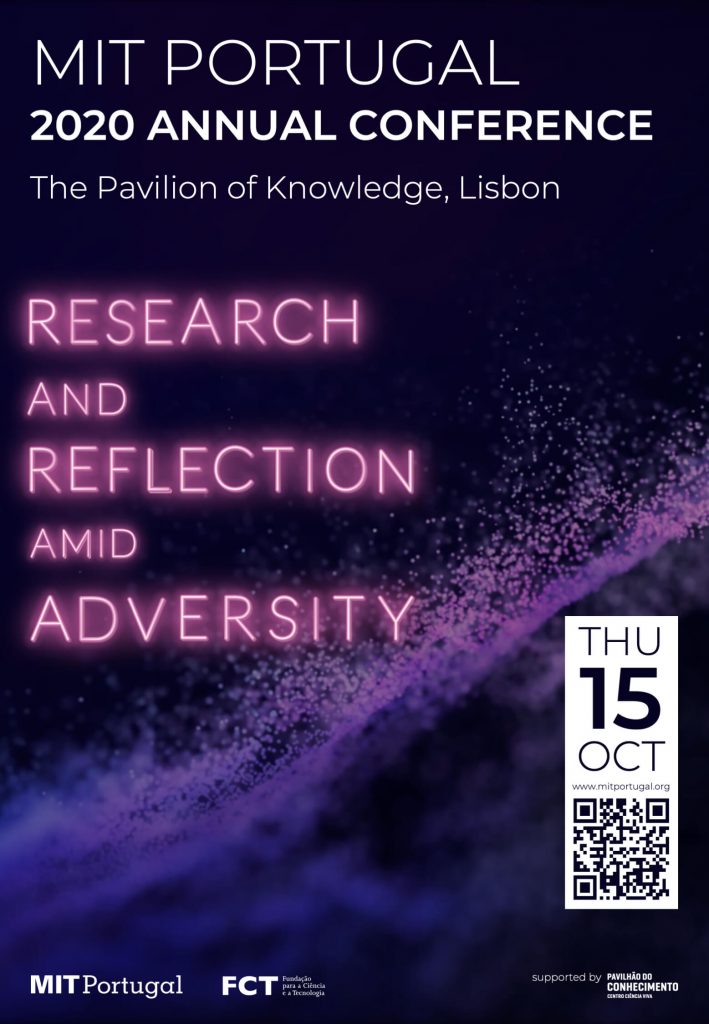 The MIT Portugal Program will continue to monitor the developments related to the Covid-19 pandemic, following the guidelines and recommendations of the Portuguese Government and national health authorities. We are committed to ensure the best space for discussion an active sharing between on-site attendees in safety.