2021 Annual Conference
Science and Technology as the Catalyst for
Tomorrow's Living Spaces
September 20th
2021 Annual Conference – About
September 20, 2021
Porto Cruise Terminal – Port of Leixões (APDL)
Matosinhos – Porto 
The 2021 MIT Portugal Program Annual Conference is on Monday 20 September at the Porto Cruise Terminal in Matosinhos, Portugal. This year's conference theme is: "Science and Technology as the Catalyst for Tomorrow's Living Spaces."

On Portugal's beautiful coast, invited MIT constituents and individuals from various Portuguese institutions – academia, research, and industry – will come together to develop opportunities for collaboration. Additionally, MIT Portugal community members will share the latest developments of their current projects.
The conference is taking place in Matosinhos, where the 1st "Free Technology Zone – FZT" was established last year. This is a new concept in PT, where cities can serve as testing platforms for disruptive technologies. Matosinhos is dedicated to becoming a smart and sustainable city. It hopes to lead the way for other smart cities in PT and beyond.
At the conference, André de Aragão Azevedo, the Secretary of State for the Digital Transition, will discuss the relevance and potential of FZTs, and there will be a session with CEiiA; NOS; CM Matosinhos; and Ubiwhere discussing FZTs, and the process of creating smart cities.
Our first keynote speaker, Sarah Williams, Associate Professor of Technology and Urban Planning at the Massachusetts Institute of Technology (MIT), will also discuss smart cities through the lens of Civic Data.
In the afternoon, our second keynote speaker Dr. Shannon Kobs, Associate Professor at Idaho State University, will talk about Tomorrow's Living Spaces in the context of Earth's habitat. Dr. Kobs specializes in volcanos and the impact they have on the environment.
At the end of the day, the discussion will focus on the contribution of the Program to innovation and entrepreneurship ecosystem, by inviting MPP alumni that have created startups under the Program to share their contributions.
Connecting the past to the future, MPP PhD students will take the stage to share their research in our four research areas: Climate Science & Climate Change, Earth Systems: Oceans to Near Space, Digital Transformation in Manufacturing, and Sustainable Cities—all of which include data science intensive approaches and methodologies.
We look forward to seeing you in person, or virtually, at our Annual Conference!
| Conference attendees must register in advance to guarantee access to the conference. Due to COVID-19 on-site attendees can only be confirmed later. |
Conference Chairs
Doug Hart
John Hansman
Pedro Arezes
Zita Martins
Organizing Committee
Alexandre Ferreira da Silva
Ana Mena
Catarina Silva
Joana Soares
Leah Lovgren
Raina K. Puels
Susana Costa
Support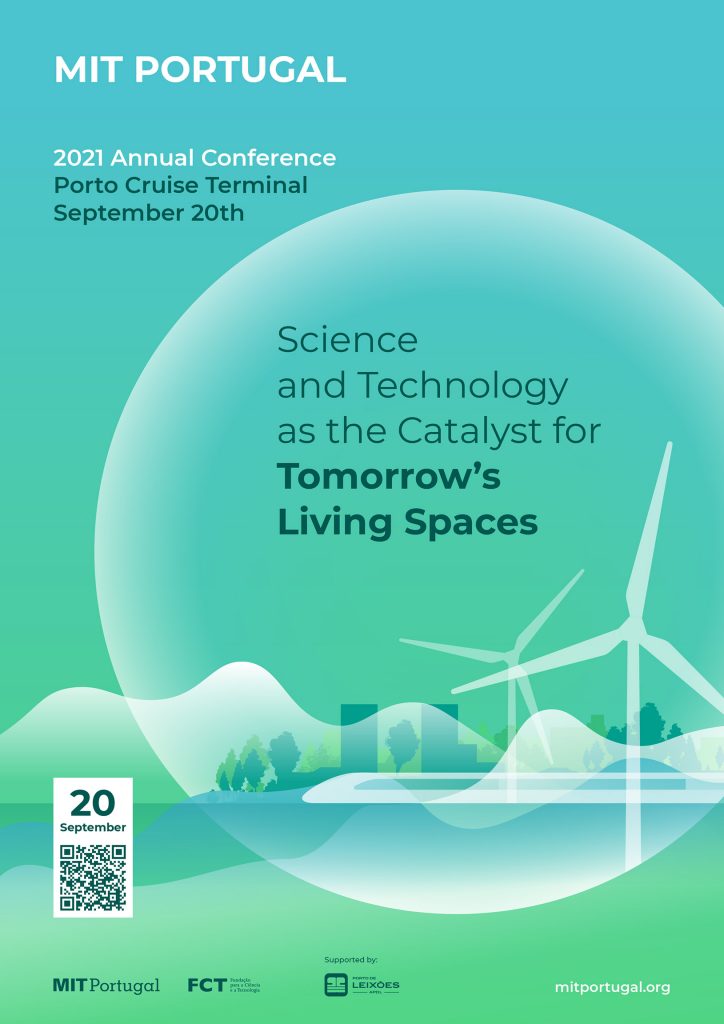 The MIT Portugal Program will continue to monitor the developments related to the Covid-19 pandemic, following the guidelines and recommendations of the Portuguese Government and national health authorities. We are committed to ensure the best space for discussion an active sharing between on-site attendees in safety.