2023 Annual Conference
Research that impacts society 
September 22
September 22, 2023
Altice Forum Braga
The MIT Portugal Program (MPP) Annual Conference is a unique opportunity for research interaction between Portuguese and Massachusetts Institute of Technology (MIT) researchers, industry members, and other actors of the MIT Portugal Community.
This year the conference will be held as an in-person event, on Friday, 22 September at the Altice Forum Braga, Braga – Portugal. The conference motto "Research that impacts society" will focus on the results of the 7 large-scale collaborative research projects (Flagship Projects) of MPP and how they contributed to the scientific progress of the Portuguese R&D system in strategic areas such as Ocean and Space; Climate Change; Sustainable Cities; and Digital Transformation in Manufacturing.
One of the key moments of the conference will be a Poster Session with MPP Ph.D. students, and Portuguese and MIT Students that are part of an existing MPP research project, showcasing their research to the attendees. As last year, MPP will reward the work of Portuguese and MIT students via the MIT Portugal Program Poster Award.
The conference will also be an opportunity for rich networking experiences and to explore future collaboration opportunities.
Join us to hear from Portuguese and MIT representatives on how to address humanity's complex challenges, and to develop innovative projects technology that has the potential to advance global issues  such as climate change.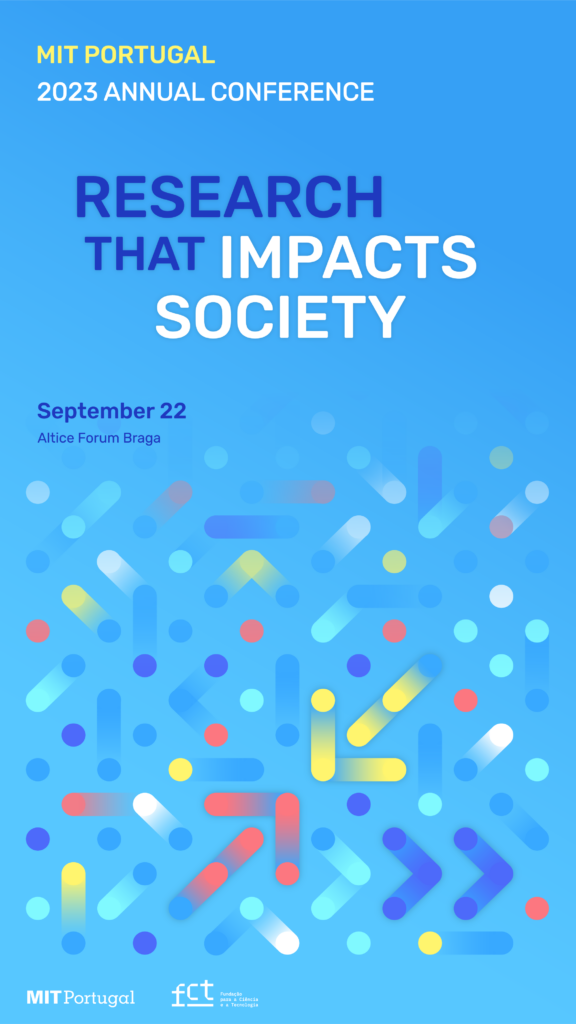 Conference Chairs
Doug Hart
John Hansman
Pedro Arezes
Organizing Committee
Catarina Silva
Chrissy Mullin
Deliana Ernst
Joana Soares
Natalie Billings
Susana Costa 
Support